Carbonear
All photos are: Copyright © David Pike.
---
These photos were all taken on 25 September 2004, when I made a trip out to Carbonear.

On the way to Carbonear, I stopped alongside the TCH at Butterpot Park, which has an amazing landscape.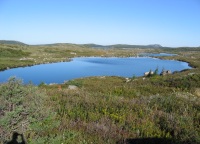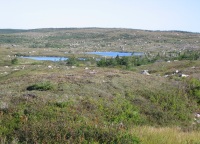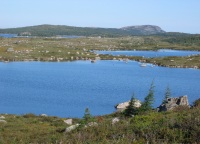 This photo was taken at the maximum zoom setting for my camera. At a glance, it looks fine, but blown up to full size it's grainy/fuzzy.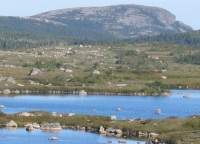 Before continuing on my way I got out my tripod and took a bunch of shots that have been stitched together to form this panoramic image:

A little bit later on I stopped at the lookout alongside what used to the Harbour Grace Airstrip. Here's a shot of the Kyle: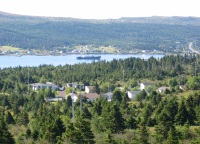 When approaching Carbonear, there's a highway exit for Carbonear South. Somehow I ended up in Bristol's Hope though, where there's a beautiful beach/barachois from which you can see Carbonear Island: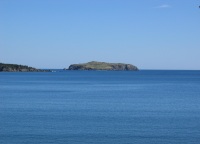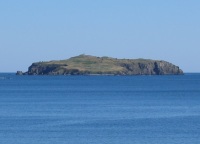 A while later I had found my way to Carbonear. These photos were taken from Southside Road, on the other side of the road from the cemetery on Park Avenue.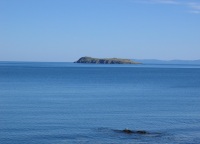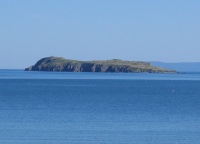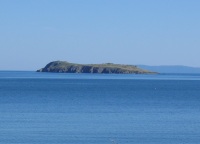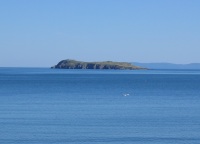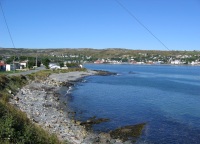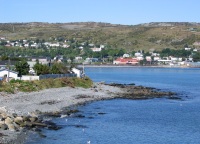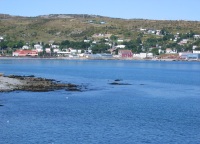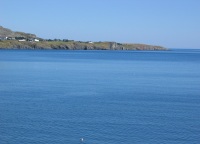 And then a few shots from a bit further down Southside Road: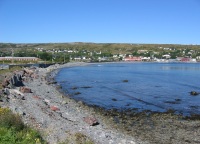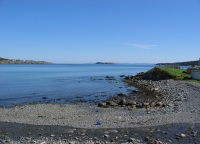 There's a lookout alongside the highway on the other side of town, where we have these views: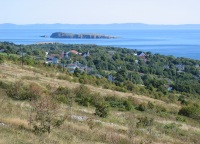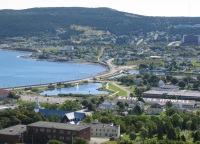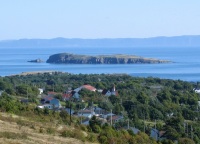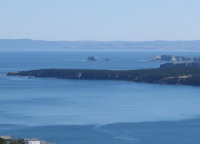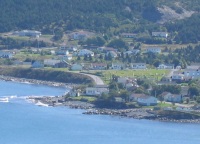 And here's a panoramic image, pieced together from several shots:

Just before leaving Carbonear, I took these photos from the beach/breakwater.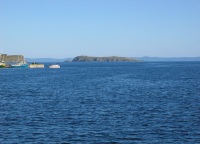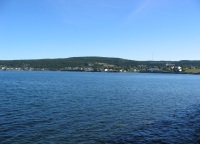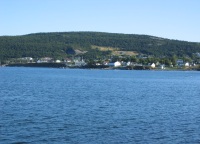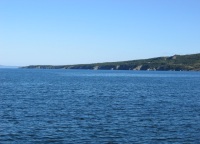 ---


Last Modified: Friday, 08-Oct-2004 09:10:51 NDT