ECTA Hike: Bauline East to Brigus South ... 20 May 2000
All photos are: Copyright © David Pike.
---
The weather was drizzle for the first half of the hike, from Bauline East to La Manche. It was after La Manche that the weather cleared up, which is when I began taking photos. Here's one of a waterfall that we passed in front of.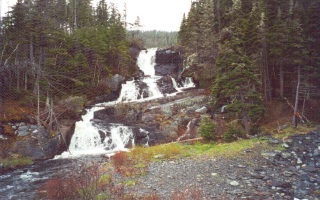 And a tree, growing in nothing but rock: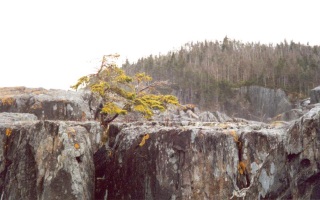 There's a beaver dam back in here somewhere, but the view in this photo is too low to be able to see it: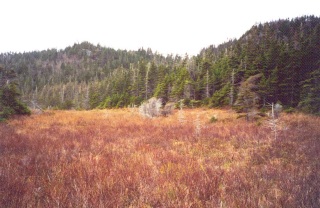 The view from a headland, showing a waterfall that we have yet to cross: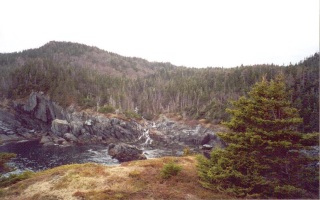 And looking at part of the trail: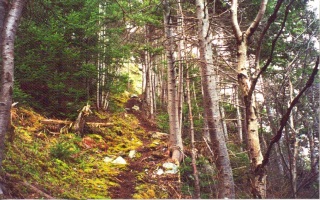 ---


Last Modified: Sunday, 03-Oct-2004 12:01:34 NDT