St. John's, Newfoundland ... 1998
Here are some photos that I took in late 1998, after moving to St. John's, Newfoundland.

All photos are: Copyright © David Pike.
---
The view of the narrows, as seen from within the harbour. For those who don't immediately recognise it, that's the Cabot Tower up on Signal Hill, on the south (left in the picture) side of the narrows.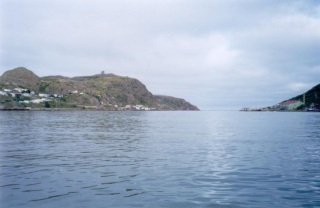 Below is the schooner Creoula. She is the last of the Portuguese White Fleet, and was in harbour after making a commemorative voyage.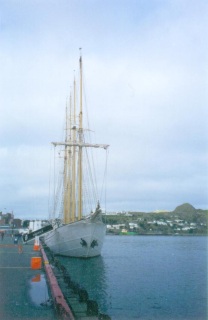 The narrows and Fort Amherst, as seem from atop Signal Hill:
St. John's and the harbour, as seen from Signal Hill: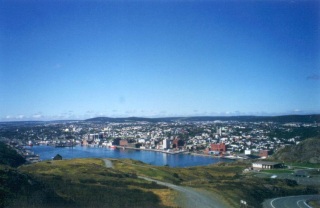 Looking at the exit from the narrows, viewed from the cliffs of Signal Hill: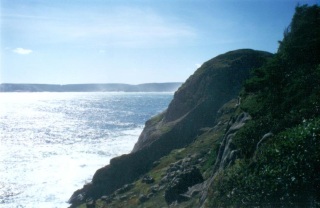 Some pictures of Cuckhold Cove and Cuckold Head:
This last set of pictures were taken while hiking along the trail that starts at the Cabot Tower, goes down the cliffs to the North Head, and then goes along the north side of the narrows in to the Battery. The first shot is of Fort Amherst on the south side of the narrows while the others look in to the city and harbour of St. John's:
---


Last Modified: Sunday, 03-Oct-2004 11:59:23 NDT